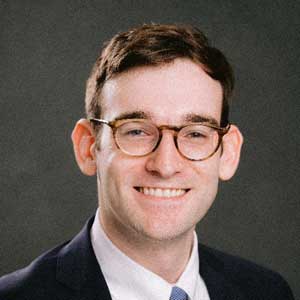 Associate Attorney
Phone:
(614) 485-8248
Fax:
614-591-4667
James P. Reising is a dynamic and compassionate attorney, specializing in family law, including adoptions, divorces, dissolutions, and child support issues. He was admitted to practice in 2023 and promptly joined Atkins and Atkins, bringing his passion and commitment to families to the firm.
James is a proud alumnus of Ohio State University Moritz College of Law. His dedication to serving the community was evident early in his career. Prior to joining Atkins and Atkins, James gained valuable experience by working with the Legal Aid Society. During this time, he demonstrated a deep commitment to providing legal assistance to those who needed it the most. Additionally, he has a background in criminal defense, where he honed his skills in litigation and advocacy.
Since joining Atkins and Atkins in February 2023, James has established himself as a go-to resource for clients dealing with the complexities of family law. His clients particularly appreciate his empathetic approach and dedication to finding the best possible solutions for their legal matters.