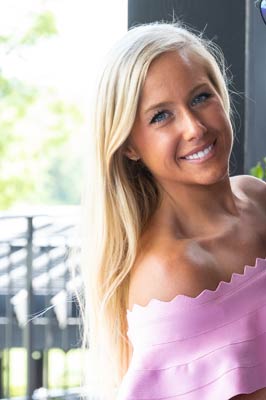 Associate Attorney
Location:
Phone:
(614) 485-8248
Fax:
614-591-4667
Attorney Kate Warner has a passion for educating and guiding clients during the challenges associated with divorce and other transitions. Her practical experience combined with dedication and advocacy skills make her a valuable counselor and advocate for clients dealing with a variety of family law issues.
Law School & Early Experience
Kate graduated from Capital University Law School in 2020 with concentrations in Civil Litigation and Dispute Resolution. Prior to that, she earned certification through Capital University Law School's Paralegal Immersion Program in 2013.
While attending the evening program at Capital University Law School, Kate worked as a full-time certified paralegal at the United States Attorney's Office for the Southern District of Ohio. Earlier paralegal experience included work for a family law firm where she educated clients to assist them in making informed and reasonable decisions.
Kate served as an advocate for domestic violence victims seeking civil protection orders at the Capital University Family Advocacy Clinic, and she further expanded her advocacy skills during an internship with the Capital University Foster Youth and Advocacy Clinic.
Practical Legal Experience
As a paralegal, Kate efficiently managed extensive caseload duties and demonstrated an uncompromised passion and commitment to the legal profession by consistently anchoring her career with deep devotion and genuine client advocacy. Her paralegal assignments also furthered her proficiency in legal research, writing, and organizing voluminous information and discovery documents.
In her advocacy roles, Kate gained vast cultural awareness and served vulnerable populations by providing informed legal counseling and representation in an array of domestic relation matters. She prides herself on her ability to cultivate trusting relationships with people from multiple walks of life due to her strong interpersonal communication skills, exceptional professionalism, and solution-centered demeanor.
Kate has always regarded the legal field as one of the noblest due to the ability to foster meaningful change in individual lives and society as a whole. As she strives to root out problems and find legal-based solutions, she looks forward to fulfilling her life mission of representing and advocating for clients in the highest professional capacity.
Education & Admissions
Wittenberg University (Springfield, OH): Bachelor of Arts with a Major in Political Science (concentration in Government, Comparative Politics, and International Studies) and a Minor in Communications and Business (May 2013); Honors: Cum Laude
Capital University Law School (Columbus, OH): Certified Paralegal Immersion Program (August 2013)
Capital University Law School (Columbus, OH): Juris Doctorate (December 2020)
Admitted to the Ohio Bar (November 2021)
Professional Affiliations
Columbus Bar Association
Ohio State Bar Association
American Bar Association